Course: Graduation project

Vision, story and art direction: Alba Hedman
Director of photography: Albert Sten
Costume Designer: Hampus Ekman
Cast: Mathilda Toresdotter Norberg


Hija de la luna

A short mood film for Hampus Ekman, a designstudent in fashion at Beckmans College of Design.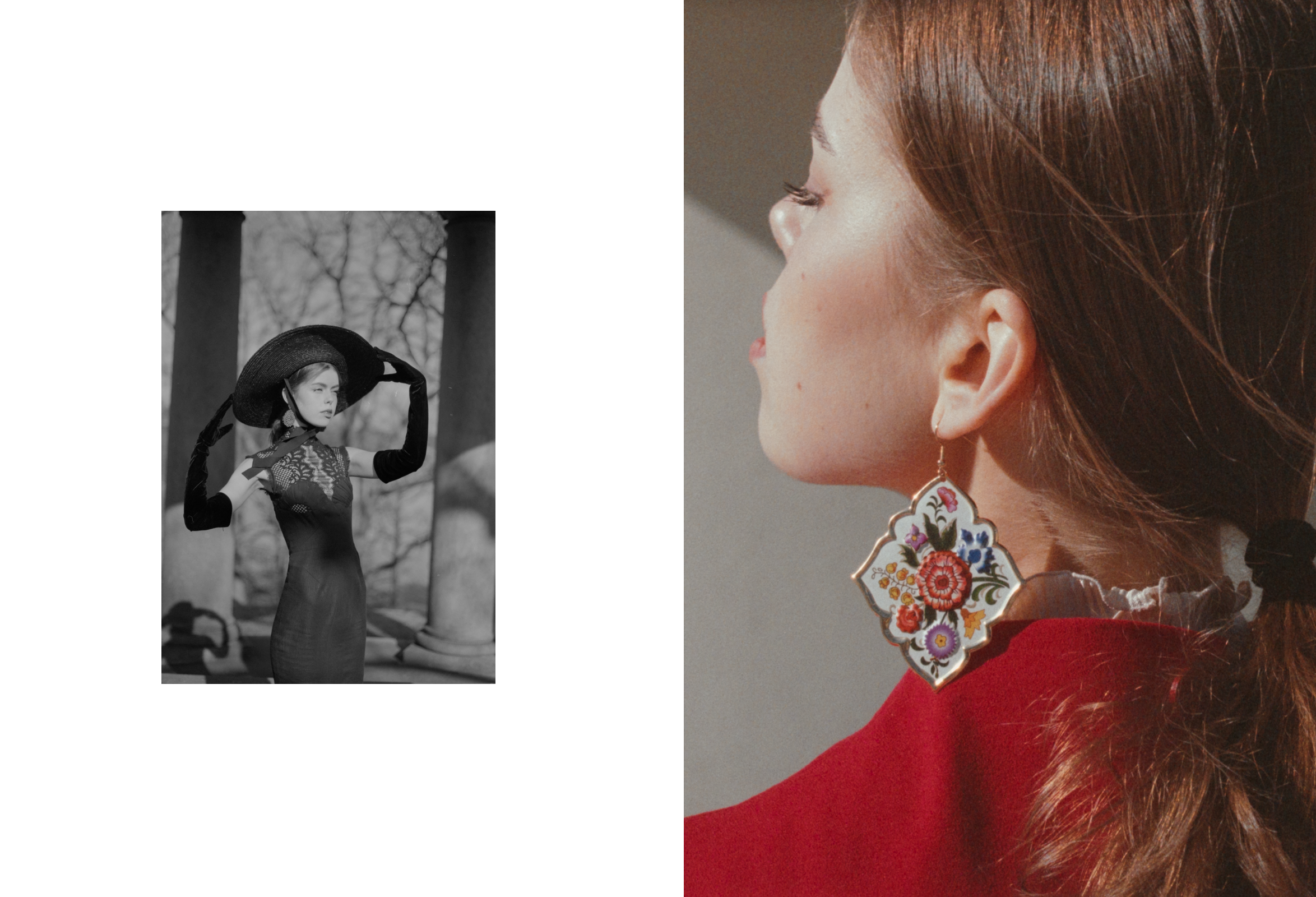 Course: Filmproduction

Brief: Create a visual experience that positions Odd Molly as an amplifer of female strength and uniqueness.

My role: I worked mainly with the idea and concept, but also with styling and set-design, voiceover, created the movieposter and worked on the script together with my team.

Team: Alba Hedman, Elsa Henriksson, Matilda Westin Berg and Johanna Åhling
An Ordinary Thursday

Four women - everyone know who they are, but no one really knows them. They meet up for drinks every thursday. The women in this film all have their own unique quality and style. They are bold enough to create their own path and have through this inspired others to follow. This film highlights the exciting stories that unique personalities bring to a table and aims to inspire others to live their distinctive "odd" lives.
Course: Strategic communication

Brief: Create a new brand identity for the organization Heart 17 whos main focus is to bring awarness to the UNs 17 Sustainable Development goals.

My role: I worked mainly with the idea, concept and art direction for tonality and identity.

Team: Alba Hedman, Johanna Åhling, Ellinore Brengdahl and Rebecca Helland
Heart 17 - Step by step

Our target group was Gen Z - a generation that is hard to reach due to constant exposure to new impressions daily thanks to social media. It can be a lot to take in, and a common reaction is anxiety. Heart 17s competitors use guilt-tripping as a method, which creates even more pressure. It is not the way to communicate to Gen Z. We want to highlight the problems but encourage and bring hope. That's why we chose to take it step by step.

Our concept is based on the phenomenon "Writers block" - a mental block that makes it impossible to write the next sentence, for days, weeks, sometimes months. We wanted to visualize that mental block by using a blinking text marker in both logotype, and as our hero element.

.
Course: Editorial design

Brief: Create your own personal magazine.

RUA RUA magazine

This magazine is a homage to mediterranean culture. Á la riviera in the late 60's. A magazine to find inspiration - this edition includes a photoseries of Slim Aarons, an interview with the modern fashion icon Josefine Haaning Jensen and a reportage of Bonjour Tristesse. Enjoy strolling in the "rua" of the riviera issue. This is a school project, not for commercial use.